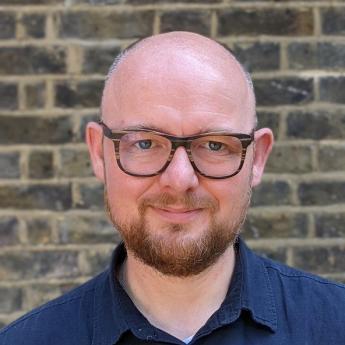 Ben joined ICPR in 2022 as a Senior Research Fellow on the World Prisons Research Programme, and has overall responsibility for conducting research on the 'Unlocking potential' programme of research. This international comparative research project examines prison labour and the provision of work and employment training to prisoners and prison-leavers in the UK, the USA and Brazil. The Project commenced in 2022 and will run until 2025.
Ben qualified as a teacher in 2007 and worked in secondary education for some years, but became interested in prisons following a career change, which saw him working in a series of voluntary sector organisations whose work related to criminal justice. He worked in policy research roles in Brussels (with QCEA) and in London (with Clinks), and then managed the prison volunteering programme of Fine Cell Work, an innovative social enterprise producing high-quality handmade textile products in prisons, by training and qualifying prisoners to do this work.
These roles developed and deepened Ben's interest in imprisonment, and particularly in how people survive, adapt to and experience long sentences. He subsequently returned to postgraduate study, completing a Masters in Criminological Research at the Cambridge Institute of Criminology, and beginning a PhD in 2018. His PhD is funded jointly by the ESRC and Quakers in Britain's Adult Education grant programme.
Ben's research considers the ethical experiences of men serving mandatory life sentences following a conviction for murder: how they make sense of their situation, what moral messages are communicated by the UK's most extreme punishment, and how they attempt to 'be good people' given the immense constraints on their existence and the enormous harm done by their offence and conviction. The early stages of the PhD research were documented in the Changing Inside blog.
Ben paused work on his PhD in 2021 to spend six months on a knowledge exchange fellowship with the Prison Reform Trust's Building Future's programme; this work sought to operationalise some of the PhD's emerging findings by involving serving and ex-prisoners in policy consultations seeking to improve the existing policies covering the progression of people serving very long prison sentences. He is finishing his PhD alongside his work with ICPR.