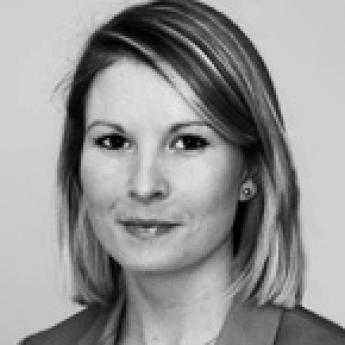 Ali Wigzell
Associate Research Fellow
Ali joined ICPR in 2012 having spent three years as a senior researcher at the think tank Centre for Social Justice. During her time at the CSJ, Ali led their policy work on youth justice, gangs, and children in care. She was also the lead researcher and author of the CSJ's two-year review of the youth justice system, which was published in January 2012. Ali has a BA in Politics from the University of Nottingham (2008).
Ali has recently completed several research projects, including a number on youth justice. This includes a review of advocacy in youth proceedings, on behalf of the Bar Standards Boards in association with CiLEX Regulation, which is due to be published this Autumn (2015); and acting as rapporteur for a short-term parliamentarians' inquiry into the operation and effectiveness of the youth court, which was chaired by Lord Carlile and supported by the Michael Sieff Foundation. Earlier this year, Ali also finished a two and a half year evaluation of the NOMS Restorative Justice (RJ) Capacity Building programme, which comprised the delivery of RJ training to criminal justice staff across 31 sites in England and Wales (with Professor Mike Hough). The study considered the implementation journeys of the programme sites and the quality of RJ participant experiences.
Ali is currently studying for a PhD in Criminology at the University of Cambridge. Her PhD is an ethnography of youth justice supervision and the role of the young person-worker relationships in facilitating desistance. She is also a guest lecturer on youth justice at Birkbeck, University of London. In addition, Ali is a Trustee of the National Association of Youth Justice, a Director of the Standing Committee of Youth Justice, A Fellow of the Centre for Social Justice and an Advisory Board Member of Peer Power UK.
Ali's research interests include youth justice, restorative justice; and the role of relationships in facilitating desistance from crime.