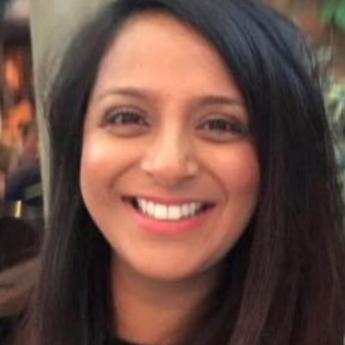 Bina is a Research Fellow at the Institute for Crime and Justice Policy Research (ICPR), Birkbeck, University of London.
She is currently working on a study examining language barriers in the criminal justice system funded by The Bell Foundation.
Bina re-joined ICPR in October 2013 to work on a study funded by The Dawes Trust exploring the nature and diversity of organised crime groups involved in fraud in the UK. Since, she has worked on a follow-up study looking at the facilitation of organised fraud by professional enablers and money launderers and completed a three year action-research project funded by the Horizon 2020 Research and Innovation Programme entitled: City Risks: Avoiding and Mitigating Safety Risks in Urban Environments. This EU-wide project involved developing new and innovative technologies to increase the perception of safety and security of citizens who live/work in the city.
Alongside her research role, Bina convenes the optional Master's module Drugs, Crime and Culture and a compulsory undergraduate module on Social Research Methods.
Bina was awarded a PhD in Sociology from Lancaster University which looked at the use of illicit drug use, digital technologies and its policing in dance music settings. Bina first joined ICPR in 2008, having completed an MA in Criminology and Criminal Justice at King's College London. Her MA dissertation looked at the lenient policing of cannabis and the impact of discretionary practice on young people. She has a BA in Sociology from Royal Holloway, University of London. Her research interests include: money laundering, organised crime, fraud, changing drug use patterns and markets, drug policy and cultural criminology.
A full list of Bina's publications is available here