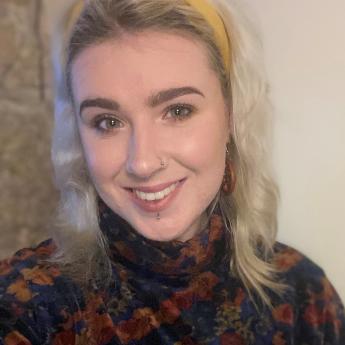 Nicola joined the Institute for Crime & Justice Policy Research (ICPR) in 2022, as a research assistant working alongside Dr Bina Bhardwa and Gill Hunter.
Nicola has a wide ranging academic and professional background, beginning her legal education at the University of Sheffield, studying international and European law, taking a keen interest in miscarriages of justices, rape culture and racial policing.
After completing her undergraduate studies she spent some time working in public practice; both in Northern Ireland and England. Nicola also worked at the International Legal Centre, in Amsterdam, completing projects on human rights law and war crimes, and has interned at Heineken in their human rights and sustainable department.
Her academic interests stretch across numerous fields including domestic and international criminal law, joint enterprise law, the role of woman in the legal system and over policing of BAME across England and Wales. She has also taken a strong interest in access to criminal justice particularly in the context of miscarriages of justices.
She is currently pursuing a PhD at the University of Manchester. Her research takes a socio-legal approach and examines the relationship between the Criminal Case Review Commission and the Court of Appeal.
Her thesis title is called; Court and Commission - A Toxic Relationship.