The science of incarceration: Catherine Heard takes part in Science magazine webinar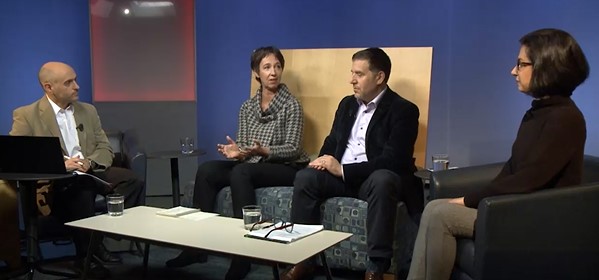 Catherine Heard directs the World Prison Research Programme at the Institute for Crime & Justice Policy Research, part of the school of law at Birkbeck, University of London. Together with two American experts, Dr Jeff Morenoff (University of Michigan at Ann Arbor) and Dr Nazgol Ghandnoosh (the Sentencing Project), Catherine discussed the evidence concerning imprisonment and its consequences for rehabilitation, recidivism, deterrence and health.
The event was convened by Science and the American Association for the Advancement of Science.
The webinar is part of a broader series, intended to address issues relevant to scientists and the science-interested public. The webinars aim to educate scientists and the wider public worldwide and to promote the value of science in society.  Other topics in the series have included the science of evil, mental health in STEM, and science entrepreneurship. The series is sponsored by Fondation Ipsen.
The 60-minute event was streamed live on Wednesday, 4 December 2019 from the National Press Club studios in Washington, DC. The webinar is free to view at: https://www.sciencemag.org/custom-publishing/webinars/science-incarceration-realistic-look-cost-imprisonment
Further details of ICPR's research are available at http://www.icpr.org.uk/