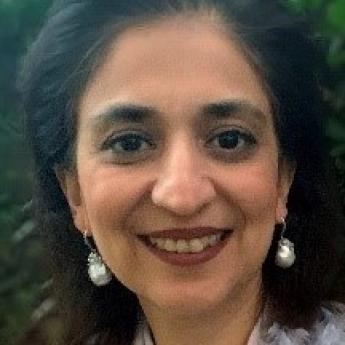 Dr Lamia Irfan
Research Fellow in Religion in Criminal Justice
Research Fellow, Understanding Conversion to Islam in Prison
Dr Lamia Irfan is Research Fellow in Religion in Criminal Justice on the research programme, Understanding Conversion to Islam in Prison (UCIP).
Dr Irfan completed her ESRC-funded PhD at the London School of Economics & Political Science (LSE) in 2018 which focused on the Life Stories of Muslim Male Offenders in England after their release from prison.
Dr Irfan has an MPhil in Criminological Research from the University of Cambridge, and a BSc Honours degree in Sociology from the London School of Economics (LSE).  At the Lahore University of Management Sciences, Pakistan, Dr Irfan was a Teaching Fellow for courses on Quantitative Research Methods, Introduction to Sociology and Criminology. 
Her work looks at changes to religious identity over the life-course, with a particular focus on changes to religious identity due to incarceration.  
Dr Irfan's research interests include mixed-methods research, identity development over the life course, early childhood experiences and involvement in crime, neighbourhoods and community, class, race, gender, religion and social identity, prison experiences and resettlement after release.
Dr Irfan is co-author of the journal paper, The Ontology of the Muslim Male Offender: a critical realist framework in the Journal of Critical Realism. 
Languages
English – fluent (CEFR Level: C1+)
Urdu – fluent (CEFR Level: C1+)
Punjabi – fluent (CEFR Level: C1+)